Friday December 8, 2023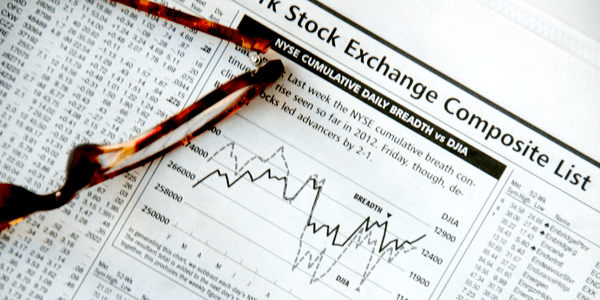 Rite Aid Posts Earnings
Rite Aid Corporation (RAD) released its quarterly earnings report on Thursday, June 23. The drugstore chain reported better-than-expected revenue; shares jumped more than 6% following the report's release.

Rite Aid reported quarterly revenue of $6.01 billion. This is down from last year's first quarter revenue of $6.16 billion, but above the $5.73 billion that Wall Street predicted.

"We continue to make strides on our journey to transform Rite Aid and define the modern pharmacy," said Rite Aid CEO, Heyward Donigan. "In the first quarter we increased our non-COVID prescriptions, reduced SG&A, built momentum at Elixir and delivered solid results across the business. The entire Rite Aid team looks forward to advancing our pharmacists' role in improving health outcomes."

The company announced a net loss of $110.2 million for the quarter or $2.03 per share. This was greater than the net loss of $13.06 million or $0.24 per share one year ago.

Rite Aid attributed its net loss in part due to previously announced store closures. Retail Pharmacy segment decreased 0.1% in the quarter, due to store closures and reduced COVID vaccine and testing revenues, but offset by non-COVID prescription growth. Same store sales increased 4.6% year-over-year. The Pharmacy Services declined 7.8% in the quarter. The decrease came in part from a planned decrease from Elixir Insurance members.

Rite Aid Corporation (RAD) shares ended the week at $8.69, up 39.9%for the week.


FedEx's Reports Full-Year and Quarterly Earnings

FedEx Corporation (FDX) announced full-year and fourth quarter earnings on Thursday, June 23. The shipping company's stock increased more than 2%, despite net income declining year-over-year.

Revenue for the fourth quarter reached $24.4 billion, up 8% from revenue of $22.6 billion reported during the same quarter last year. Revenue for the full year reached $93.5 billion.

"As we move forward, our focus will be on revenue quality and lowering our cost to serve," said FedEx CEO, Raj Subramaniam. "I am honored to lead our dedicated global team, who enable FedEx to lead the industry from a position of strength."

FedEx reported quarterly net earnings of $558 million, down from last year's fourth quarter earnings of $1.9 billion. For the full year, the company reported net income of $3.8 billion.

The company revealed that its global softness, stemmed in part from the COVID-19 pandemic, but was partially offset by improvements in the FedEx Express segment. FedEx Ground's average daily package volume decreased primarily due to yield management actions that impacted the FedEx Ground Economy service. The company expects earnings per adjusted share to reach $22.45 to $24.45 for fiscal 2023.

FedEx Corporation (FDX) shares closed at $243.24, up 3.9% for the week.


Lennar Posts Quarterly Earnings Report

Lennar Corporation (LEN) posted its second quarter earnings report on Tuesday, June 21. The homebuilding company reported increased revenue and income due to the ongoing pandemic.

Quarterly revenue came in at $8.36 billion for. This was up 30% from $6.97 billion reported in the same quarter last year.

"While our second quarter results demonstrate strength and excellent performance throughout the quarter, the weight of a rapid doubling of interest rates over six months, together with accelerated price appreciation, began to drive buyers in many markets to pause and reconsider," said Lennar's Executive Chairman, Stuart Miller. "We began to see these effects after quarter end. The Fed's stated determination to curtail inflation through interest rate increases and quantitative tightening have begun to have the desired effect of slowing sales in some markets and stalling price increases across the country."

The company reported a 59% increase in net income to $1.32 billion or $4.50 per share. This time last year, Lennar posted net income of $831.36 million or $2.66 per share.

The Miami-based homebuilder delivered 16,549 homes in the quarter, an increase of 14% over the prior year's quarter. Lennar's new orders for the quarter increased 4% to 17,792 homes, representing future revenue of $9.1 billion. The company's backlog increased 16% in the quarter, to 28,624 homes. Lennar reported a 33% increase in backlog value. This represents potential future revenues of approximately $14.7 billion. The company expects to deliver 17,000 to 18,500 homes in the third quarter.

Lennar Corporation (LEN) shares ended the week at $71.93, up 9.1% for the week.

The Dow started the week of 6/21 at 30,075 and closed at 31,501 on 6/24. The S&P 500 started the week at 3,715 and closed at 3,912. The NASDAQ started the week at 10,974 and closed at 11,608.

Treasury Yields Dip
Yields on U.S. Treasurys started the holiday-shortened week higher. As the week wore on, yields fluctuated on the geopolitical uncertainty and investors' fear of a recession.

On Wednesday, Jerome Powell, the Federal Reserve Chairman, testified for the Senate Banking Committee regarding inflation woes. Last week, the Fed issued its largest rate increase since 1994.

"At the Fed, we understand the hardship high inflation is causing. We are strongly committed to bringing inflation back down, and we are moving expeditiously to do so," said Powell. "We have both the tools we need and the resolve it will take to restore price stability on behalf of American families and businesses."

On Thursday, the U.S. Department of Labor reported that initial claims for unemployment dipped to 229,000 for the week, down 2,000 claims including seasonal adjustments. Total continuing claims for unemployment reached 1.32 million, up from 1.31 million.

"The recent upward trend in the seasonally adjusted data has occurred mostly because unadjusted filings have not declined as much as the seasonal factors anticipated," said an economist at JPMorgan, Daniel Silver. "Filings before seasonal adjustment have remained very low in recent weeks."

The 10-year Treasury note yield closed at 3.13% on 6/24, while the 30-year Treasury bond yield was 3.26%.

Mortgage Rates Rise
Freddie Mac released its latest Primary Mortgage Market Survey on Thursday, June 23. Mortgage rates increased this week.

This week, the 30-year fixed rate mortgage averaged 5.81%, up from last week's average of 5.78%. Last year at this time, the 30-year fixed rate mortgage averaged 3.02%.

The 15-year fixed rate mortgage averaged 4.92% this week, up from 4.81% last week. During the same week last year, the 15-year fixed rate mortgage averaged 2.34%.

"Fixed mortgage rates have increased by more than two full percentage points since the beginning of the year," said Sam Khater, Freddie Mac's Chief Economist. "The combination of rising rates and high home prices is the likely driver of recent declines in existing home sales. However, in reality many potential homebuyers are still interested in purchasing a home, keeping the market competitive but leveling off the last two years of red-hot activity."

Based on published national averages, the savings rate cap was 1.58% as of 6/21. The one-year CD national rate cap averaged 3.25%.
Published June 24, 2022
Previous Articles
Salesforce Posts Quarterly Earnings
Walmart Releases Earnings Report